Places to enjoy right where you are: A Backyard Fairy Garden?
If you want more than a place to live, and live a more vibrant and enjoyable way, then Summerfields Friendly Village is where you will find the perfect answer. When the Temple Companies designed and constructed this unique community located in Williamstown, New Jersey; a place that would allow access to surrounding areas, activities and events. And this is but one of the many solid reasons to become a homeowner here. These exceptional residences are close to the exciting nightlife of Atlantic City, fine restaurants, museums and sporting events. There's something for everyone. You'll have everything you need and want available, not only in the community itself but what surrounds it.
Unique or Unique?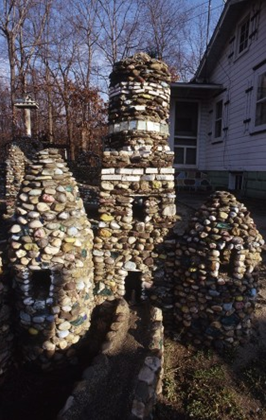 The word unique has been over-used and bantered about shamelessly and in many ways has lost its significance in describing something. Well, every now and then something truly deserves to be called "unique," and this month we have just that, and it's right in your own backyard; less than 25 minutes away in Deptford, New Jersey.
Backyard Fairy Garden
Joseph Laux's Fairy Garden: now don't let the name make you think this is about kids. It's about an amazing three dimensional art sculpture. It takes up nearly a whole building lot, and was created by Joseph Laux, using rocks, shells and broken china he embedded in concrete to build a city of sorts with castles and moats, bridges, baskets, and much more.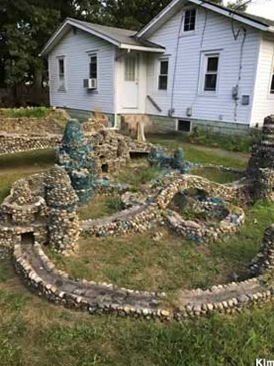 There are no sculptures or figures of fairies yet the garden found the name, Fairy Garden, and it stuck. It's the enchanting feel and the creative work of Mr. Laux's hands that give it the charm. Although he died in 1991, the garden is very well maintained. It can be viewed from the road since the yard adjoins the home Joseph lived in on Route 41 in Deptford.
This small rock and shell art environment was created between 1945 and 1954 by Mr. Laux, who died in 1991. It is reported that Laux's stone/shell garden was inspired by Walt Disney cartoons. In fact, until 1987 he conducted tours of his created city (over a thousand people a year at one point), and he could recount the origin of every object used in his garden. His notion was to create a miniature version of an English fortress, complete with castles, bridges, towers and moats, across a 40 x 30 foot area.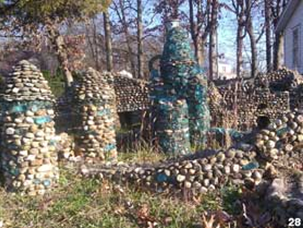 At age 41 Laux began collecting colored stones, shells, glass, and pieces of china. Laux used the materials to decorate 35-foot-long bridges and 8-foot-high baskets, and castles all covered in rocks, shells and broken china fragments. His wind mill vanes are made of Venetian blinds.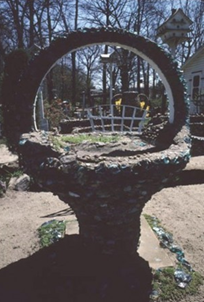 That enchanting feeling
It's true that creativity brings a distinctive charm of its own like what Mr. Laux created. That sense of feel good, thought-out design is also present in Summerfields Friendly Village in Williamstown, New Jersey.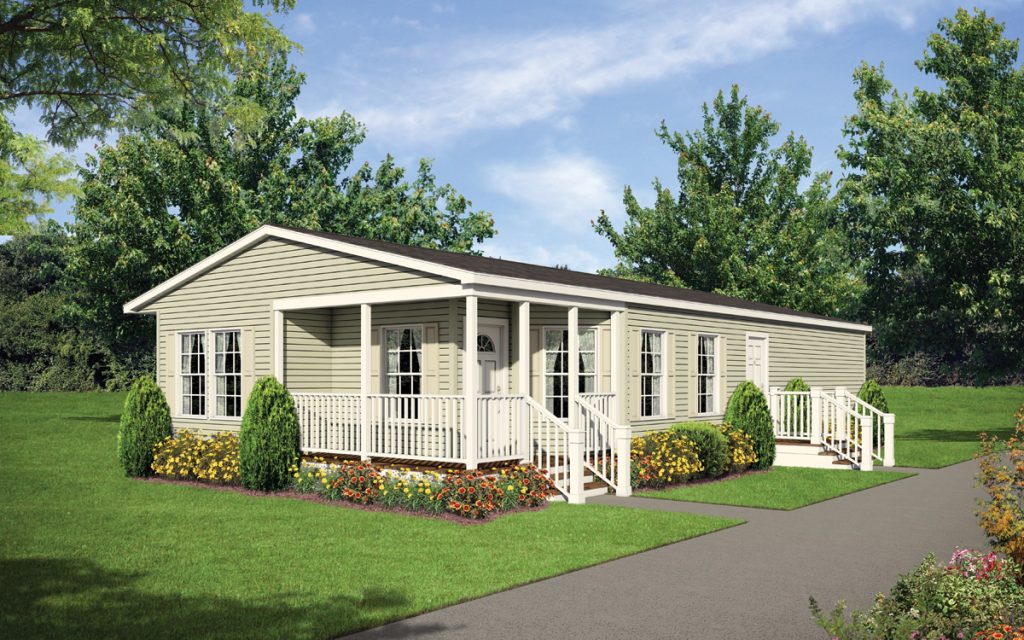 Along with all that the area has to offer, the unmatched home values make living in a vibrant environment a reality right down to the rustic walking paths and shaded tree-lined streets. Summerfields Friendly Village makes for easy living in an attractive environment.
Come and join us.
Our manufactured home designs speak for themselves–we don't need to sell you on anything. Our staff will help you consider the many options you'll have. The unmatched values and comfortable lifestyle at Summerfields Friendly Village living easy in an attractive environment. Schedule an appointment.
Williamstown, New Jersey 255 Village Parkway, Williamstown, New Jersey 08094
856-885-1219