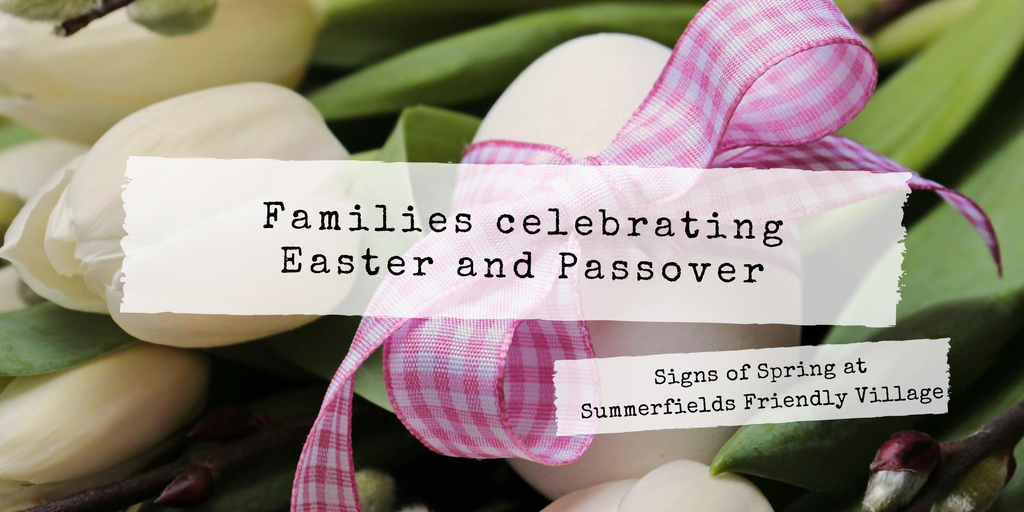 As April 1st, Easter, and Passover all coincide on the same weekend we can't help but want to celebrate spring, families, friends, and religious holidays.
March sure did come in as a lion and went out as a lamb, but we still here there are weather reports of more snow this April! So take the time to celebrate with family and friends.
And don't forget to watch the White House Easter Egg Roll on Monday, the day after Easter.
We hope all our residents of Summerfields Friendly Village and their family and friends get out, get together, and celebrate this weekend.
And we'd love to hear about your family traditions on our Facebook page.