The Willow - A beautifully designed home with an open floor plan
The Willow is our smallest home at 880 square feet, but with the open floor plan, it is still an excellent design to meet the needs of a starter home or to downsize. There's plenty of room to enjoy and virtually no maintenance. Now there's a wonderful thought; a beautiful home that doesn't consume all your time and money with upkeep.
Model Floor Plan and Specifications
A floor plan to enhance lifestyle with practicality and convenience
The Willow floor plan offers an open concept and plenty of living space
The Willow's spacious living and dining rooms with state-of-the-art kitchens and low maintenance exteriors make life casual and enjoyable. The design of the Willow floor plan can be customized to meet each homeowner's individual needs. And the cabinets, appliances, and flooring can also be customized. You'll be happy to know that flexibility and affordability is a cornerstone of Summerfields Friendly Village.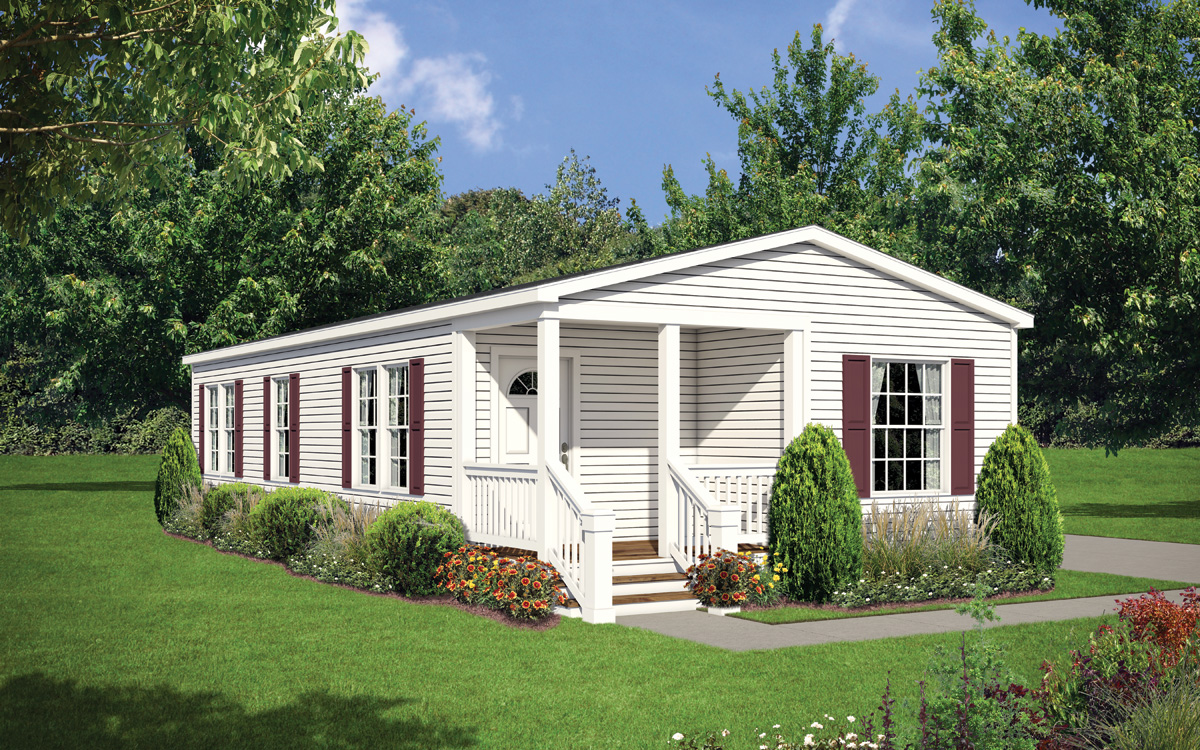 Not just the home but where it makes the difference.
Summerfields Friendly Village is a community of 600 home sites and is situated in the heart of the New Jersey Pinelands. The community of manufactured homes is thoughtfully arranged along shaded tree-lined streets. The all-ages community here is active with the clubhouse, the Olympic-size outdoor pool, organized activities, clubs, and local excursions.
You will enjoy the benefits of the Willow design and the Summerfields Friendly Village all-ages lifestyle community.