Right in Your Own Backyard and Open: Lots of Love Farm.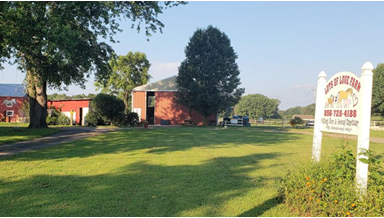 This farm definitely has the right name as a Farm Animal and Horse Rescue initiative. They also offer private farm tours so that adults and children can experience life on the farm. Your visit (they are right in Williamstown), helps support their range of rescued animals.
They offer English and Western riding lessons, training, boarding stalls and some horses and ponies are for sale. Lessons are offered to riders of all ages and levels with well-mannered horses in the program. Ponies can be rented for events. These ponies are beautiful, and they are good with people. And they provide a staff member along with the pony. You might also be interested in Birthday Parties Down on the Farm. Proceeds go to caring for the animals. Rescuing animals is an awfully expensive endeavor.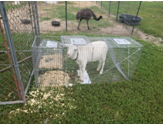 They set a trap to try and catch the fox terrorizing their animals! Clearly Leonard wasn't what they were trying to catch!
Make a day of it with family or grandchildren. Come out for a Private Farm Tour; you'll be supporting a fine cause while having a wonderful family experience. Lots of Love Farm is a current and active members of the Gloucester County 4-H, APHA and AQHA associations. Tours are Tuesday, Thursday, Saturday and Sunday lasting 45 minutes to an hour with a pony ride.

We have limitations, so masks are optional, social distancing a must and hand sanitizers are everywhere. With times being difficult, Lots of Love farm is offering a way for families in the area to safely get out and have some fun.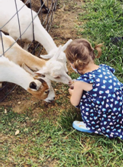 When people come to visit our farm, our animals love all the attention.
When you book a tour its only you and your family/friends and 3 of the farm staff members. Call the farm to book a tour: 856 728-4188
There's also a lot to love at Summerfields Friendly Village
Summerfields Friendly Village is located just off the Black Horse Pike in Williamstown, New Jersey. In this community, homes are intended to meet the needs of families of all sizes and ages. You will enjoy a pleasant time seeing our community and the unique lifestyle that you can enjoy.
Contact us today:
255 Village Parkway, Williamstown, NJ 08094 856-885-1219