Home to one of the signers of the Declaration of Independence
Summerfields Friendly Village is located just off the Black Horse Pike in Williamstown, New Jersey. This uniquely designed all ages community of manufactured homes is situated along tree-lined streets. Spacious living and dining rooms with state-of-the-art kitchens and low maintenance exteriors make life casual and enjoyable. You'll be happy to know that affordability is a cornerstone of Summerfields Friendly Village, for instance: as a land-lease there's no real estate taxes, no water bills and many more significant savings. Summerfields Friendly Village is also located conveniently to area attractions and venues. Here's one right in Princeton that's one of those best-kept secrets.
Morven Museum and Garden
A National Historic Landmark, Morven is situated on five pristine acres in the heart of Princeton, New Jersey. A former New Jersey Governor's Mansion, it showcases the rich cultural heritage of the Garden State through regular exhibitions, educational programs and special events.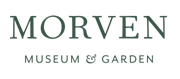 What's more, it was home to one of the signers of the Declaration of Independence and to five New Jersey governors. Morven was built by Richard Stockton (1730–1781), a signer of the Declaration of Independence, in the 1750s on property granted to his grandfather by William Penn (1644–1718) in 1701.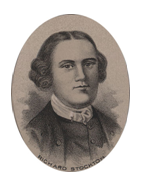 European settlers were not the first to call this land home. Native Americans lived in the Mid-Atlantic region for more than 12,000 years. Archaeology at Morven has uncovered evidence of Lenni-Lenape toolmaking on its five acres.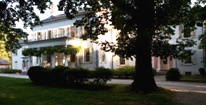 After a fire in 1758, the home was rebuilt and christened Morven, ("big hill" in Gaelic) by Richard's wife Annis Boudinot Stockton (1736–1801). Richard was a graduate of the first class of The College of New Jersey (now Princeton University) and became a prominent lawyer. In 1776 he was one of five New Jersey delegates appointed to the Continental Congress where he signed the Declaration of Independence.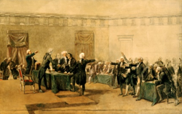 The British ransacked Morven later that year, capturing and imprisoning Stockton. He was released in January 1777.
For four generations the Stocktons resided at Morven through the early 20th century before the property was leased to General Robert Wood Johnson, Chairman of Johnson & Johnson from 1928 to 1944. He was followed by five New Jersey governors when Morven served as the state's first Governor's Mansion (1945–1981). After the Governor's Mansion was relocated in 1982, Morven went through an extensive restoration and archaeological investigation. Morven re-opened as a museum and garden in 2004.
The Morven grounds provide a walk-through history.
The present plantings and trees in front of the house, as well as the small hillock, represent the landscape created by Commodore Robert Field Stockton in the mid-19th century. In the 18th and early 19th century, there would have been no foundation plantings.
Between 1766 and 1771, the road that ran right in front of the porch was straightened to run along its present alignment (Route 206/Stockton Street).  Richard Stockton, then bought the land between Morven and Stockton Street. This foreground created a more formal setting for the building. To mark his purchase, he planted a row of thirteen catalpa trees along the new boundary, representing each of the newly declared states.  The catalpa trees were replanted in 1999, and the fence is a reproduction of Morven's mid-19th century fence.

Helen Hamilton Shields married Richard Stockton's great-great-grandson Bayard Stockton in 1894. Intensely proud of the Stockton family's history, she went on torestore the house and gardens to their former glory. Although the property was reduced in size to the current five acres, she was determined to reproduce what she thought the garden had once been.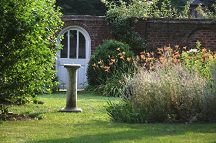 She spoke and wrote extensively to promote Morven's significance; her garden at Morven was included in the Garden Club of America's 1930s landmark publication, Gardens of Colony and State
Between the parking lot and the brick wall are six beds used as a demonstration garden with a changing horticultural theme each year.  Their layout recalls the kitchen garden that existed on the site of the current parking lot. In the 1920s a grown child visitor recalled, "a fine vegetable garden stretching…to the barnyard. In it were all manner of vegetables and fruits: gooseberries, currants, grapes. It was laid out in broad straight paths with wonderful box hedges…"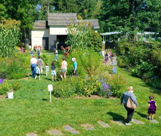 Wednesdays from January through November, 1:00 p.m.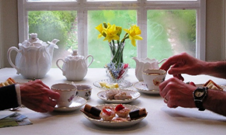 Invite a friend to relax in the classic elegance of Morven's Garden Room overlooking the Colonial Revival Garden. Tea is served at 1:00 p.m. and includes tea sandwiches, scones, and an assortment of fresh fruit and sweets. A docent-led tour of the museum accompanies the tea and can be taken at 12:00 or 2:00 PM. You'll find beauty everywhere you look.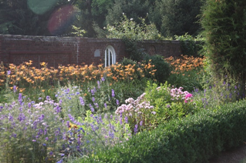 There's More to Life Than Paying Bills and Maintenance:
Summerfields Friendly Village is not only designed as a lovely community, it was also designed to be ideally located near great shopping, medical facilities, great dining spots, golf courses, historic sites, hospitals, houses of worship, casinos, fine restaurants, museums and sports venues. And because owning at Summerfields Friendly Village is so economic, and virtually maintenance free, you can afford to enjoy other activities.
Summerfields Friendly Village has so much to offer—you benefit from it all at unmatched affordability and value. It's a community and more…it's a living experience. Schedule a visit and we'll show you around.
Call us today and meet our staff as well as some of the people who are already enjoying this community and find out why they said, "I really like it here."
255 Village Parkway
Williamstown, NJ 08094
856-885-1219