Discover our new neighbors, the Blue Cork Winery and Vineyard in Williamstown, New Jersey
A vineyard in your own backyard at Summerfields Friendly Village
At Summerfields Friendly Village in Williamstown, New Jersey, you can enjoy life in a beautiful and affordable home, as well as enjoy interesting things to do right in your backyard… like buying wine from local vineyards. You can have it all!
Did you know that the Blue Cork Winery and Vinyard is located right in Williamstown?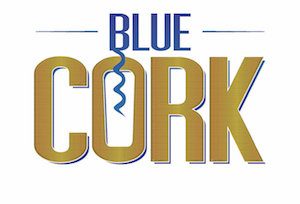 The Blue Cork Winery and Vineyard is a family owned and operated vineyard. Angelo and Michelle TantarosIt opened the vineyard in 2012.The first acres of grape vines were planted and in the Spring of 2016.  The Tantaros say that "This is a vineyard and business intended to stay in the family for years to come." Their goal right now is to grow a beautiful vineyard, build a beautiful winery, and to follow that with delicious tasting wine, and then, of course, the family, friends, and customers to enjoy all of it with us.
Angelo grew up in Greece on a farm and Vineyard. He came to America with nothing. Alone, only himself at the age of 20. But he knew that he loved it here and this was going to be his new home. He struggled in the beginning, but don't we all when we're just starting out.
That comment about just starting out is reminiscent of The Temple family (The Temple Companies), the  designers, owners, and builders of Summerfield Friendly Village and other fine communities around the country. The company started out way back in 1955. Everything starts small. With passion and hard work dreams become reality.
Join us for a great life experience
Life and lifestyle are synonymous when you own a home at Summerfields Friendly Village in Williamstown, New Jersey. Come enjoy a lifestyle you've always dreamed about in this all ages-community and join us in watching and supporting our neighbors the Blue Cork www.bluecorkwine.com