Lasting value comes out of a well done start.
Isn't it true that when your heart is in what you're doing the end product is always better! Quality and uniqueness come out of determined passion. This has been the case with the homes at Summerfields Friendly Village. The Temple companies remains dedicated to building the finest homes in the industry. There are many new technologies that have improved our lives but there isn't much that tops the value of a good home that offers custom features, and is part of a community. Since 1955 The Temple Companies remains a family owned and operated company that has brought home ownership solutions to the marketplace.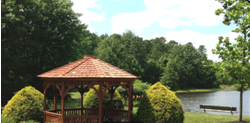 The master plan
Every home is designed by the master plan to ensure fine quality homes that are affordable to meet the needs of families of all sizes and ages. The Temple Companies owns and manages more than 38 manufactured home communities with over 10,000 home sites nationwide. Reflecting a customer-first approach, the Temples center everything around the most value satisfaction for their customers. That is clearly reflected at Summerfields Friendly Village conveniently located just off the Black Horse Pike in Williamstown.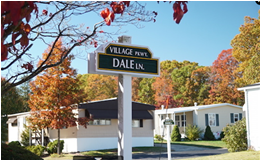 Spacious living and dining rooms with state-of-the-art kitchens and low maintenance exteriors make life casual and enjoyable. Each of these manufactured homes comes with a storage shed and can be customized to meet each homeowner's individual needs. Summerfields Friendly Village is a community of 600 home sites and is situated in the heart of the New Jersey Pinelands.
High value design
Each Temple Companies community offers buyers fresh designs, spacious layouts, price ranges that meet many lifestyles, and an array of attractive features that provide buyers the luxury of personalizing their homes. Temple communities are available on both coasts.
The Temple family takes great pride in their premier manufactured housing communities. They look beyond the mere idea of building manufactured homes; they build communities where lifestyle is every bit as important as the home's design.
Summerfields Friendly Village offers four beautiful and quite distinctive home designs from which to choose
The Willow 80 sq ft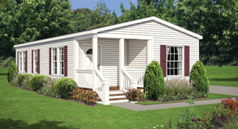 The Holly 1,026 sq ft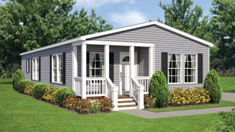 The Tamarack 1,386 sq ft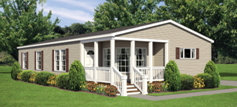 The Ponderosa 1,387 sq ft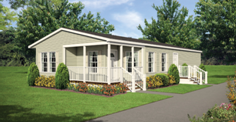 You will enjoy many unique benefits in a home at Summerfields Friendly Village.
Here's the kind of value that keeps more money in your hands
As a land-lease community you'll have no real estate taxes.
No water bills or sewer fees to pay.
There's virtually no closing costs.
Manufactured homes are energy efficient.
Modular construction uses less material without compromising a building's structural integrity so you support green initiative
By paying less for living expenses you have more time and funds to enjoy other things. That's a tremendous advantage to home buyers. What's more, because manufactured homes assembled in a controlled, factory environment they require fewer materials and generate 35%-40% less waste comparable site-built homes. That saves you money.
Today is your opportunity
Quality and value is something you can actually experience when you come to Summerfields Friendly Village. You will enjoy a pleasant time touring our community and seeing the unique lifestyle that you can enjoy. Contact us today:
255 Village Parkway, Williamstown, NJ 08094; 856-885-1219