Things to do in and around Summerfields Friendly Village in December
An active lifestyle community means there are always things to do. Summerfields Friendly Village is an all-ages community and we have clubs, resident organized activities, outings, and holidays each month.
We have alot for our residents to be excited about this month! Check out what's happening!!
December 2018
02 – Hanukkah Begins
13 – Holiday Cookie Exchange
25 – Christmas
26 – Kwanzaa Begins
31 – New Year's Eve Party
WEEKLY in December
MON – 6:00pm Cards
TUE – 5:30pm BINGO
WED – 12:30pm Poker
THR – 1:00pm Ladies Social
FRI – 12:30pm BINGO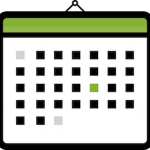 December activities, events, and meetings are also listed on our Google Calendar page for upcoming events!