Summerfields Friendly Village: A brief background Manufactured home uniqueness by The Temple Companies
A great start makes for lasting value
"Salt and sugar look the same, but one taste tells you they are very different." Well, it's the same with manufactured homes in terms of quality and design: manufactured homes are not by any other name the same in performance and value.
Isn't it true that those who carry a passion to achieve something that benefits others are truly unique? There are many new technologies that have improved our lives but nothing overshadows the value of a good home that offers custom features, is part of a community and is dedicated to lifestyle quality. The Temple Companies, a family owned and operated company have brought home ownership solutions to the marketplace since 1955.
Every home design begins with fine quality, affordable homes to families of all sizes and ages throughout the country. The Temple Companies owns and manages more than 38 manufactured home communities with over 10,000 home sites nationwide. Reflecting a customer-driven approach, the Temples utilize consumer research, quality building methods and superior service to provide the most value satisfaction for their customers.
High value in design and construction
Each Temple Companies community offers buyers fresh designs, spacious layouts, price ranges that meet many lifestyles, and an array of attractive features that provide buyers the luxury of personalizing their homes. Temple communities are available on both coasts.
The Temple family takes great pride in their premier manufactured housing communities. They look beyond the mere idea of building manufactured homes; they build communities where lifestyle is every bit as important as the home design.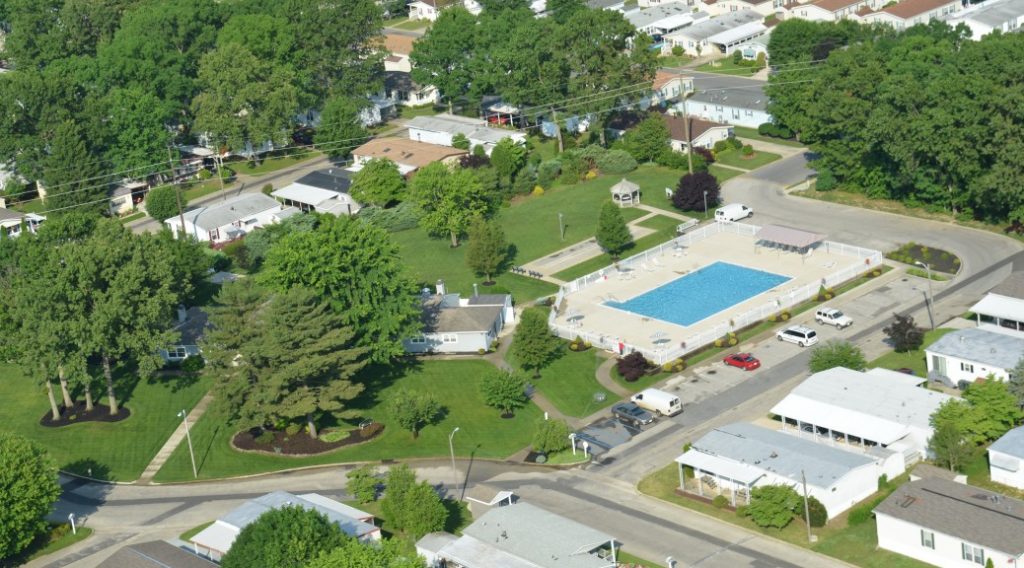 A community where lifestyle is every bit as important as the home design.
You cannot create lifestyles like these Temple communities without Staying Power, both financially and by construction performance.
Let's talk "manufactured homes."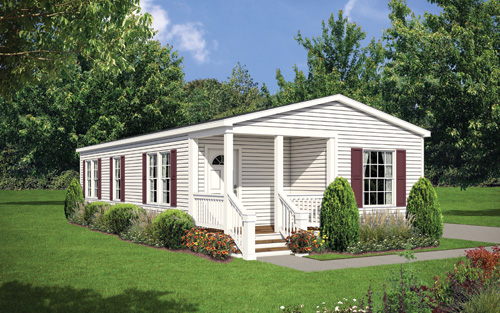 The Temple Companies designs like the Willow are created to offer maximized living and an array of amenities.
A manufactured home is the term that describes any home built to HUD Code standards, adopted by Congress in 1974. Manufactured homes are constructed in a controlled indoor environment and are then placed on the property. By definition, a "Mobile home" was the term used to describe homes built before June 15, 1976 when the HUD code went into effect and after 1953. As home building quality and technology improved, it became necessary to use new terminology to describe the difference between travel trailers and the new permanent, factory-built homes being produced.
The realities of living in tough economies
In addition to higher housing costs, utilities and groceries are increasing at an astounding rate. This isn't new. In fact the Temples foresaw the difficult times ahead and began creating exciting solutions in manufactured home design to help people enjoy quality of life in a home.

For many, living in an affordable manufactured home offers living excellence
Manufactured Homes: Consider-
By paying less for living expenses you have more time and funds to enjoy other things. Manufactured homes are constructed in 1/5 the time at half the cost of site-built homes. That's a tremendous advantage to home buyers. What's more, because manufactured homes assembled in a controlled, factory environment they require fewer materials and generate 35%-40% less waste comparable site-built homes. That saves you money.
When it comes to lasting value, the life expectancy of a Temple Companies-built manufactured home is equivalent to comparable site-built homes.
The Temple Companies, a seasoned group of experts in building communities that last.