Right in Your Own Backyard.
Summerfields Friendly Village is not only close to the heart, it's close to so many venues around Williamstown.  It's a community of high value, beautifully designed homes. The streets are tree-lined, and it's active from the community clubhouse to the Olympic-size outdoor pool. Home ownership here offers elegant dining rooms with kitchens and low maintenance exteriors.  Each home comes with a storage shed and can be customized to your individual needs. Summerfields Friendly Village is an all age 600-home community. And right in your own backyard you'll find these delightful venues.


Blue Cork Winery & Vineyard
Blue Cork Winery & Vineyard does it all, grows, farms, and bottles at their estate located in the Outer Coastal Plain. They are located just off the Black Horse Pike in Williamstown, and roughly between Philadelphia and Atlantic City.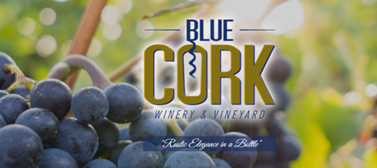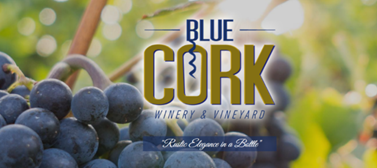 The Blue Cork is a Greek and Italian owned winery and vineyard.  The vineyard was previously farmland when obtained in June of 2012.  Angelo and Michelle Tantaros purchased it with the purpose of growing a Vineyard and building a Winery.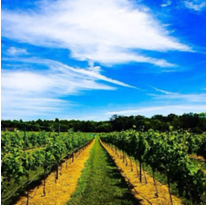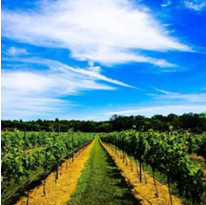 There are tasting rooms and an assortment of cheeses and charcuterie along with a food court of food trucks on most weekends from Spring to Fall. They also bring in live music. It's the perfect place to relax and sit back with a bottle of your favorite Blue Cork Wine. Angelo and Michelle focus their business on creating delicious tasting wine to enjoy with friends, family, and customers, and living their dream!


Skydive Cross Keys
We've all heard or likely somewhere along the line, been told. "Go take a flight!" Well you can do just that at Skydive Cross Keys, right in Williamstown. The skydiving company has a long rich history. The business started in 1994 when a small group of sport enthusiasts got together around Cross Keys airport in Williamstown.  Over two decades later, it's become the center of the sport in the northeastern region, holding many records, and world champions.


In the skydiving world, it's always been known for its great fun and supportive community. Under new ownership since 2016, Skydive Cross Keys is getting a fresh boost of energy, renovated facilities and shiny new fleet of turbine aircraft. "We are on a mission to build the happiest skydiving center in the northeast, and to let every person who walks through the door feel this happy vibe!"  The drop zone managers are determined to invest in their jumping community as well as providing extraordinary customer service for the first timers and experienced skydivers alike.
Perfect Fit for Active Lifestyles
Spacious living and low maintenance exteriors make life casual and enjoyable at Summerfields Friendly Village. Each of our manufactured homes comes with a storage shed and can be customized to meet each homeowner's individual needs. Summerfields Friendly Village is a community of 600 home sites and is situated in the heart of the New Jersey Pinelands. You'll be happy to know that affordability is a vital cornerstone.
Homeowners at Summerfields Friendly Village enjoy their new homes, and new friends and all that the community has to offer. The whole concept at Summerfields Village is not merely to buy a house but to create a lifestyle that makes a real difference in everyday living.
Visit with us and you will experience something truly unique.
255 Village Pkwy, Williamstown, NJ 08094
856-885-1219