Here's the perfect solution for a truly carefree lifestyle
The Holly is 1,026 square feet, with an open concept which magnifies the total space. There is not a single square foot of wasted space. The layout provides enough space for a comfortable lifestyle, without overwhelming maintenance costs. The front porch is lovely with white railings and it's covered.The Holley offers a master suite and a second bedroom. There are two baths and you'll appreciate two walk-in closets as well.
Model Floor Plan and Specifications
A floor plan to enhance lifestyle with practicality and convenience
Specifications
1,026 sq ft
2 Bedrooms
2 Bathrooms
2 Walk in Closets
Covered Entry Porch
8' x 8' Outdoor Shed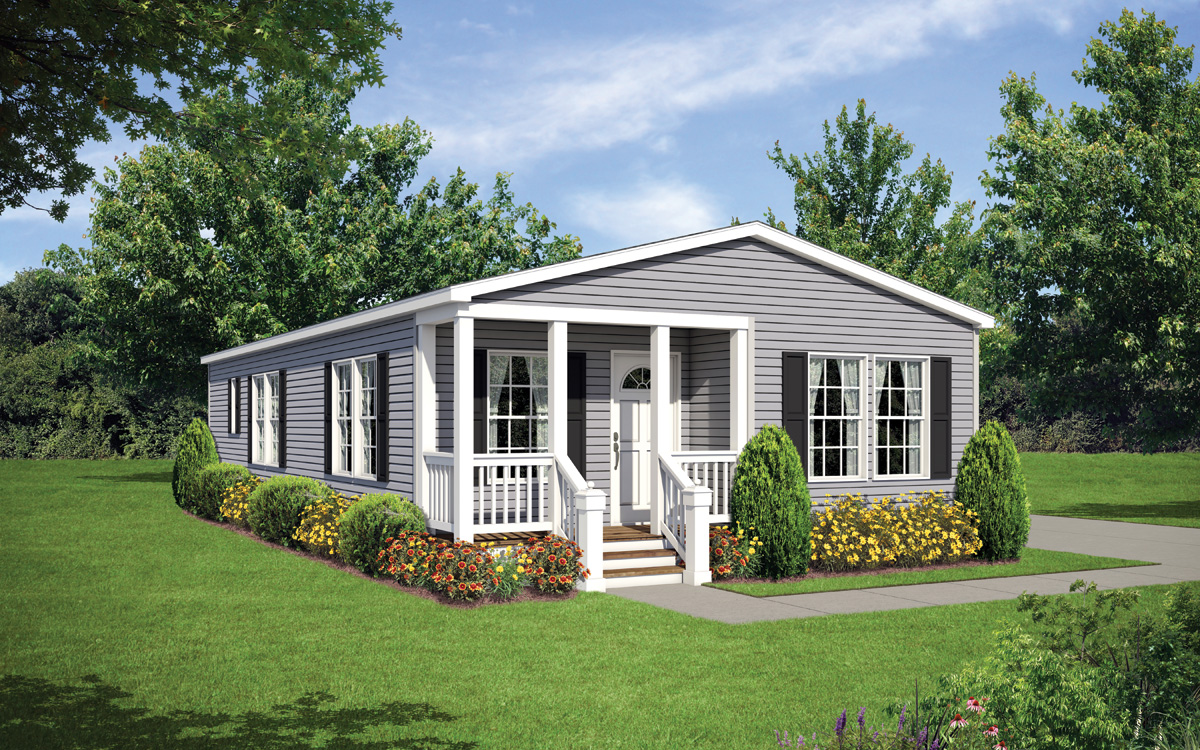 Make your life casual and enjoyable with the manufactured home design of the Holly
Every one of the Temple Companies' manufactured homes is designed with style, comfort, and low maintenance. Everything in the Holly design is intended to please and offer efficiency with beauty and quality. It provides spacious living and dining room. The kitchen is state-of-the-art. And the exterior is as low maintenance as it gets. The manufactured home design can be customized to meet your individual needs.
The Holly floor plan offers open concept and plenty of living space.
You will enjoy many unique benefits living in the Holly home design at Summerfields Friendly Village. Here are a few:
No real estate taxes with your land-leased property.
No water bills or sewer fees to pay.
There's virtually no closing costs.
Manufactured homes are energy efficient.
The construction supports green initiatives, it uses less material without compromising a building's structural integrity.
More than a house
Summerfields Friendly Village has so much to offer you, both close by and within the region. What a beautiful concept, one you can enjoy every day. What's more, you benefit from it all at unmatched affordability and value. It's a community and more…it's a living experience.
Schedule a visit and we'll show you around. Meet some of the people who are already enjoying this well thought out community and find out why they said, "I really like it here."