Tamarak - a floor plan named for the local pine trees
The floor plan model, the Tamarack, was named after a type of pine tree common in South Jersey and the Pine Barrens. Once you walk in this Tamarack you'll feel comfortable and know its design with the porch, kitchen, and morning room are quite suited to this all-ages community.
Model Floor Plan and Specifications
A floor plan to enhance lifestyle with practicality and convenience
Specifications
1,386 sq ft
2 Bedrooms
2 Bathrooms
1 Walk in Closet
Covered Entry Porch
Morning Room
8' x 8' Outdoor Shed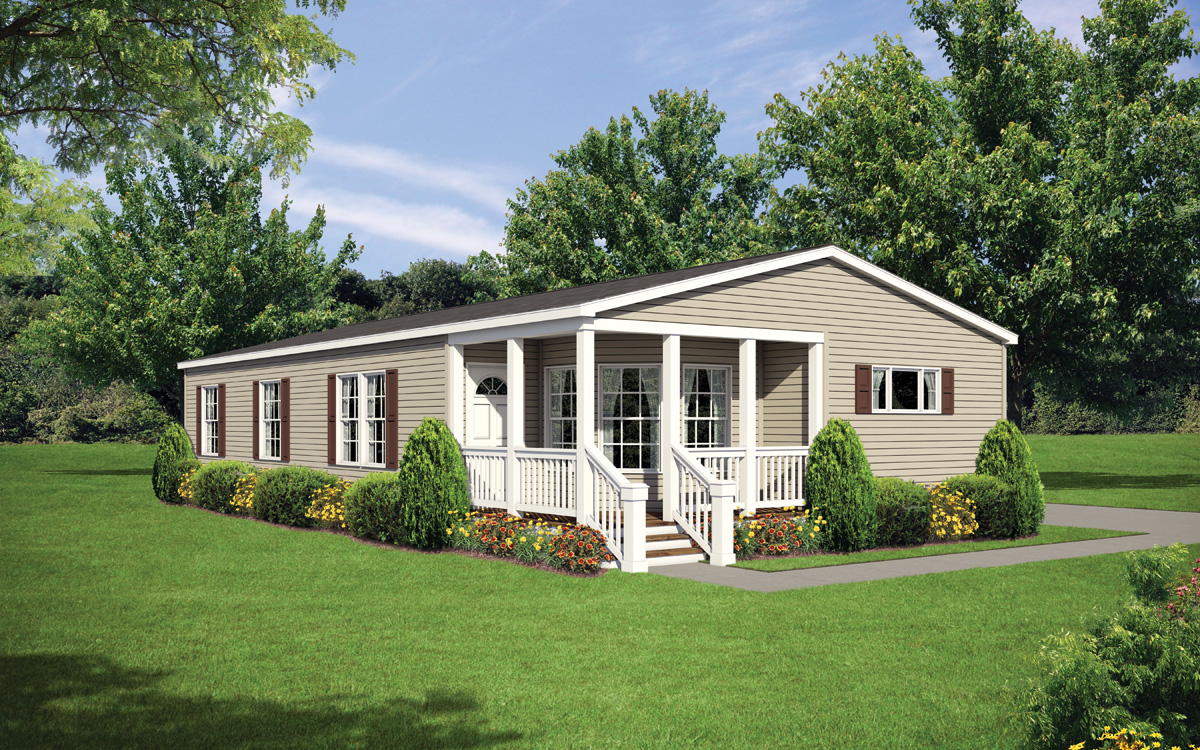 Visit to see the advantages of a customized manufactured home with a land-lease
The dining room opens to a bright and sunny living room. The morning room has an abundance of windows, perfect for enjoying leisure time as you admire the views. The master bedroom has a luxurious master bathroom. There is a second bedroom adjacent to another bathroom. The laundry room has plenty of room for a washer/dryer and storage.
Don't the forget financial benefits to land-lease -  a Summerfields Friendly Village community land-lease community offers a tremendous opportunity to purchase a home without breaking the bank. Land-lease benefits:
No large upfront down payment for a land purchase.
The amount of money that would have been used to buy the land could be used to invest.
Land-lease removes the cost of expensive real estate taxes.
Our manufactured homes are efficiently built off-site and are far less cost than a traditionally constructed home.
The Tamarack manufactured home offers more than just value to price, you might be surprised at all the included options and the ability to upgrade or even customize your new home. It's not only the value to price, there so much more.