The 30th President of the USA was Calvin Coolidge. One of his quotes is sobering.
"Nothing in this world can take the place of persistence. Talent will not: nothing is more common than unsuccessful men with talent. Genius will not; unrewarded genius is almost a proverb. Education will not: the world is full of educated derelicts. Persistence and determination alone are omnipotent." Calvin Coolidge.
The best life coaches will say the same thing in a different way. Persistence pays off! In fact if the founders/owners of the Temple Companies had not been persistent in overcoming challenges, you wouldn't be enjoying your lifestyle at Summerfields Friendly Village as you read this. It's very likely you have enjoyed success in your life through your own persistence. History has demonstrated that some of the smartest people in the world have failed because they lost the sense of persistence.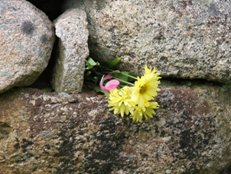 "Success is about persistence. You can only afford to be persistent in something you deeply enjoy." Cenk Uygur
Uygar hits the nail on the head. Persistence works when it's driven by passion and purpose in something that means everything to you. Persistence, fueled that way is the single most effective strategy to outperform the toughest competitors you'll ever face in any category of life. But persistence, as they say—"Ain't Easy!" That's why whatever you're wanting to achieve, you'd better be in in love with it, passionate about it and willing to go the distance to see it come to pass. Persistence outruns luck and leaves the lazy way behind.
Colonel Sanders of Kentucky Fried Chicken fame faced 1,009 rejections before he finally succeeded with his restaurant concept. And he was already 65 years old. Most people are thinking retirement, but not the Colonel and not those who are driven with a purpose.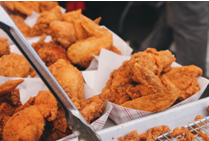 Steven Spielberg' cinematic career work grossed over $9 billion, He won three Oscars. but the University of Southern California's School of Cinematic Arts rejected him several times. They later built a wing in honor of him.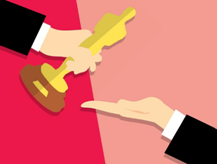 \
There are untold numbers of people in your same sphere of influence and some portion of them are in one way or another are competing with you. You do have an advantage in the fact that you live in Summerfields Friendly Village. It's true. Think about it; you live in a land-lease community, so you have no real estate taxes, no water bills or sewer fees to pay, and your manufactured home is energy efficient.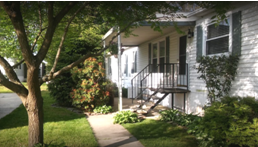 That alone gives you peace of mind and removal of stress which means you have a clearer mind to place your energy elsewhere. Be persistent about the future lifestyle you want to enjoy. We can help! Summerfields Friendly Village is conveniently located just off the Black Horse Pike in Williamstown, New Jersey. It's a community of thoughtfully arranged manufactured homes along shaded tree-lined streets and offers genuine benefits worth looking into. Contact us today and find out how life here can make a significant difference in yours.
255 Village Pkwy, Williamstown, NJ 08094   856-885-1219