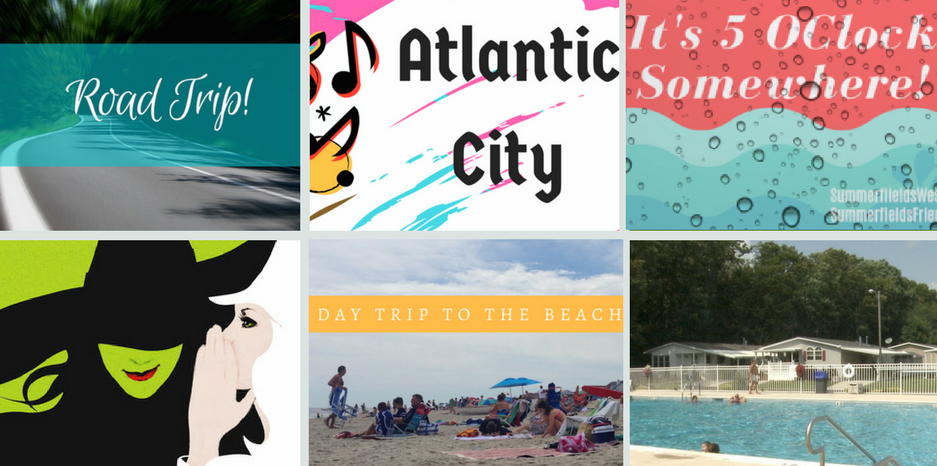 It's August and everyone is in the mood to for some summer fun. Here are a few of the activities, day trips, road trips, and beach trips we have planned:
Day Trip to Cape May – a day of shopping, lunch, and a visit to the lighthouse on August 3rd

Atlantic City Trips – three evening trips planned for dancing at the Golden Nugget – August 9th, 15th, and the 29th.

Dancing at Racks – for three nights in August (2nd, 16th, and 23rd) we'll be at the local hot spot, Racks, to dance to the oldies.

Beach Trips – August 10th and 23rd we'll be carpooling to the beach.

Crabby Jacks – On August 13th we'll be heading to Somers Point to Crabby Jacks for some island music, dancing, and a bite to eat!

Pool Party Rain Date – Monday, August 14th!

Meet the Neighbors – on Wed the 16th.

Adult Volleyball – on Wed the 16th we'll have a night time volleyball game!

Hobby Lobby – On August 17th we'll start getting creative for Christmas by heading to Hobby Lobby in Sicklerville.

Wicked – Those of us that have reserved tickets for the play, Wicked, will be heading to Philadelphia on August 24th.
For more information check out our August online calendar. And contact Trudi to reserve space the week before an event.