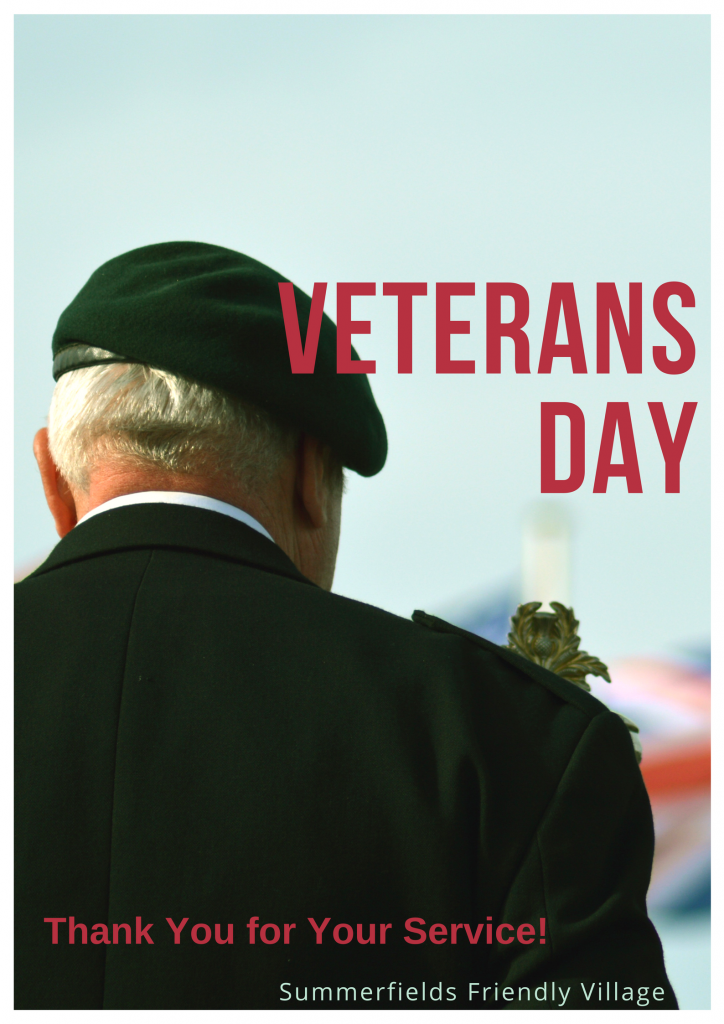 As a thank you to our veterans there will be an event at the Clubhouse on Friday November 9, 2018 at 10 am. We will have a continental breakfast for our veterans and their families to thank them for their service. The Clubhouse will be decorated in honor of the event. We have invited the Mayor to speak and are waiting to hear back from his office. We ask that those who are interested in this event RSVP so that we can arrange to have sufficient food and beverages for breakfast.
Update: Unfortunately, we have heard back from the Mayor's office, he will not be able to attend.
Please contact Roe at (856) 629-2405 to RSVP.
Thank you and God Bless our Vets!!!