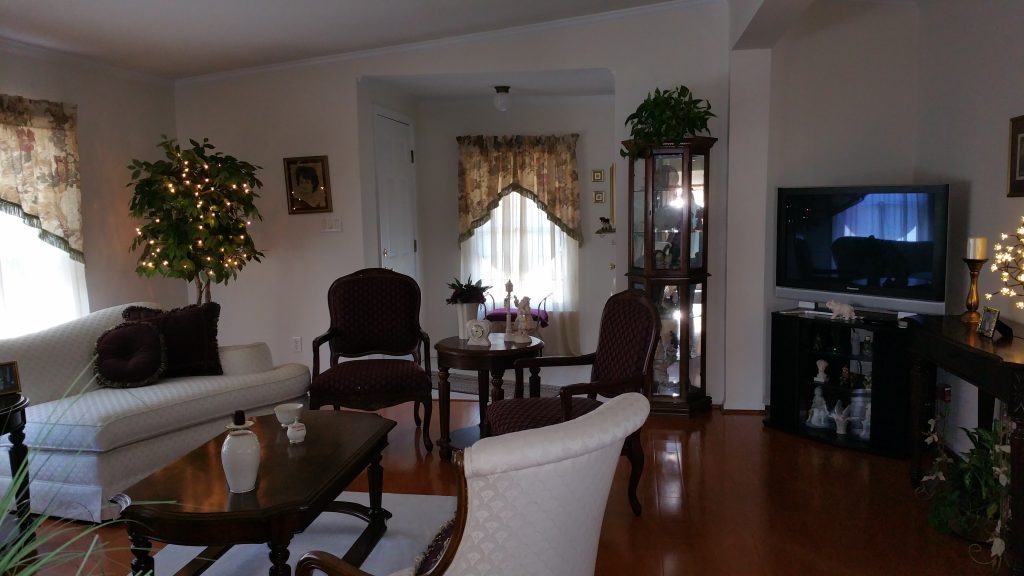 Making furniture placements work
It's a question anyone who buys or rearranges furniture deals with; what's the best arrangement for it? When downsizing, space becomes vital so making good decisions is key.
Essentially there are two steps to proper effective placement:
• Planning your layout
• Creating your layout
More conceptual tips include considering the function of each piece of furniture and figuring out how to keep traffic moving through the space. You can pick up a few tips from the way Summerfields Friendly Village has laid out each manufactured home design. Observe the flow and open spaces and then think smaller space to make your furniture placements.
A few basics
Measure out the room in question. Using paper (or computer), draw a box reflecting the measurements in scale. Graph it out more clearly using graph paper. Most of the time, converting feet to inches at a 1:1 scale is easiest. For example, a living room that measures 16 feet by 10 feet would convert to a 16-by-10-inch box. Then measure any furnishings that you've decided to include and create a separate uniquely-sized box for each piece. If drawing by hand, one idea is to create paper furniture cutouts (to scale) so you can play with different placements. This will maximize your results.
Focal or center points
Picking a focal point will really help with space planning—a TV, fireplace, chandelier, artwork, or some unique piece. Once that is chosen, the furniture arrangements can fall into place around it. If the living room involves a television, note that the viewing distance for a standard TV is between 8 to 12 feet maximum, and the viewing angle is no more than 30 degrees. So the main couch should be placed facing that wall. Keep in mind you will want to consider conversation seating when placing furniture, creating small spaces within the room. It's not all about the big screen TV. In a living room, a main coffee table or ottoman can be placed in the middle of the couch and chairs, but keep in mind that while you want enough space for movement, you will also want your drinks and TV remote within reach.
Come to Summerfields Friendly Village and arrange the future as you desire.
Our team of seasoned sales people are very proud to show off the beauty and value here, and they do not ever pressure anyone…not ever. Our manufactured home designs stand on their own and speak for themselves–there's no need for "sales-speak." Our sales people function more like consultants who will help you consider all the many options. You will learn more about real estate value advantages, and in the area as well.
Don't miss this chance to find the creative value that is truly unique. Call our office today. You'll be glad you did.
255 Village Parkway, Williamstown, NJ 08094 856-885-1219