Things to do in and around Summerfields Friendly Village in October
An active lifestyle community means there are always things to do. Summerfields Friendly Village is an all-ages community and we have clubs, resident organized activities, outings, and holidays each month.
Now that Fall is here our residents have a lot to be excited about! This is what is going on this month.
October 2018
06 – MHOA Meeting
13 – Blue Grass Concert
18 – Wine Tasting at the Clubbhouse
WEEKLY in October
MON – 6:00pm Cards
TUE – 5:30pm BINGO
WED – 12:30pm Poker
THR – 1:00pm Ladies Social
FRI – 12:30pm BINGO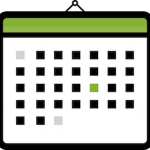 October activities, events, and meetings are also listed on our Google Calendar page for upcoming events!