Things to do in and around Summerfields Friendly Village in September
An active lifestyle community means there are always things to do. Summerfields Friendly Village is an all-ages community and we have clubs, resident organized activities, outings, and holidays each month. The Farewell Summer Party on the 15th will start at 4 pm. Various cheeses and snacks along with coffee, soft drinks and water will be provided. The cost is $3.00 per person. This is a BYOB event and, of course, desserts are always welcome.
Now that summer is almost over our residents are excited for meetings and socials to resume. Here is what is going on this month.
September 2018
03 – Labor Day
06 – MHOA Meetings resume 7pm
06 – Ladies Social Time resumes!
15 – MHOA Farewell Summer Party
22 – Autumnal Equinox
29 – Community Yard Sale
WEEKLY in September
MON – 6:00pm Cards
TUE – 5:30pm BINGO
WED – 12:30pm Poker
THR – 1:00pm Ladies Social
FRI – 12:30pm BINGO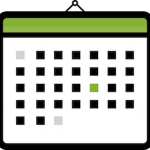 September activities, events, and meetings are also listed on our Google Calendar page for upcoming events!